About African Adventures Safaris to Africa
Bob and Lucy Stanton have been travelling annually to Africa since 2005 and enjoying the many game lodges, golf courses and fishing destinations the continent has to offer.
Because of our love of Africa and its' people, some time ago we formed a partnership with &Beyond - the world's leading luxury safari company 2013 and 2014 to private, family and corporate groups.
Africa is a vast continent and the logistics of cities, destinations and lodges is important to the overall planning of any trip. That's why our service, together with our partners, is very personal and detailed and we offer the experience we have gained to plan your trip and minimize layovers and travel time in order to maximize your time and activities at the hundreds of fabulous locations on offer.
We take the brief from the client and develop an itinerary based on budget, expectations, interests and time available. Then once you arrive in the country our partners take care of all your needs including personal safety with meet and greet every step of the way to ensure a never to be forgotten experience.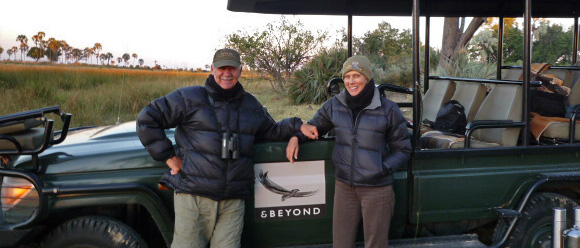 ---